The data, accounting and administration platform for private assets.
One platform, many possibilities
daappa is an institutional-grade software solution platform designed to help firms manage and administer complex investments, structures and funds related to private equity, debt, loans, real estate,  infrastructure and other real assets.
Simplify your technology stack, scale your operations
daappa has been purpose-built to help Fund Administrators,  Development Banks, Asset Managers and Large GPs and VCs reduce the burden of managing multiple software solutions with end-to-end functionality, inbuilt workflow and data management capabilities that are delivered on a secure, managed cloud-hosted platform.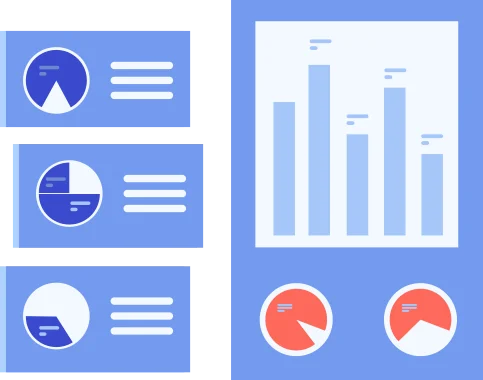 We are trusted to assist our clients in staying ahead of regulatory and operational changes. Our agile team takes great pride in the work we produce and deliver, striving to help our clients minimise their risks and maximise their opportunities.
What our clients say about us
"We use daappa to capture, store, consolidate, analyse and extract data. With daappa we are capable of calculating IRR on FoF, GP and portfolio company levels, and we are able to deliver high quality reports to our investors with more transparency compared to our competitors".​
"As our investment portfolios have grown, our business has quickly found that its infrastructure was composed of a series of tools and applications with minimal integration. Working closely with the daappa team to implement our solution – has provided our business with a means through which to continue to develop its investment portfolio and grow".​
With increasingly complex client needs including mandate management, and evolving regulatory pressure on the administration, governance and risk management we found with daappa a powerful yet flexible solution that will allow us to scale our operations on demand while maintaining a high level of control and transparency.
We are focused on delivering business outcomes
We are a
collaborative
progressive
transparent
responsible
proactive
partner
Integrated sofware on the daappa platform
Learn more about our solutions
Integrated functionality for firms that retained back-office operations, or are performing fund accounting, administration and investor services for others.
Connect with other data sources to create a single source of truth, and to provide a branded interactive document & data exchange and reporting portal.
Visualise and validate your data to unlock insights across investment, portfolio, ESG, performance and accounting data more efficiently.
If you have all the information you need to get going, request a demo and we will set up a call to confirm we are the right fit for you.
Not ready to contact us yet?
As industry practitioners, we understand that you need to do your homework first: